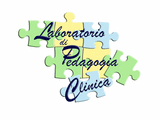 di pedagogia clinica, applicata e sperimentale.
Clinical Pedagogy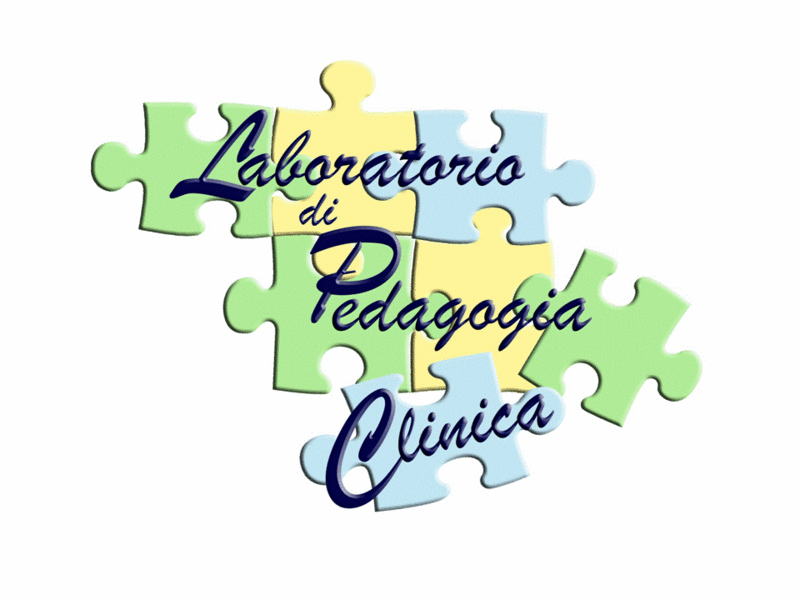 Settore ERC
LS5_8 - Neural basis of behaviour
Attività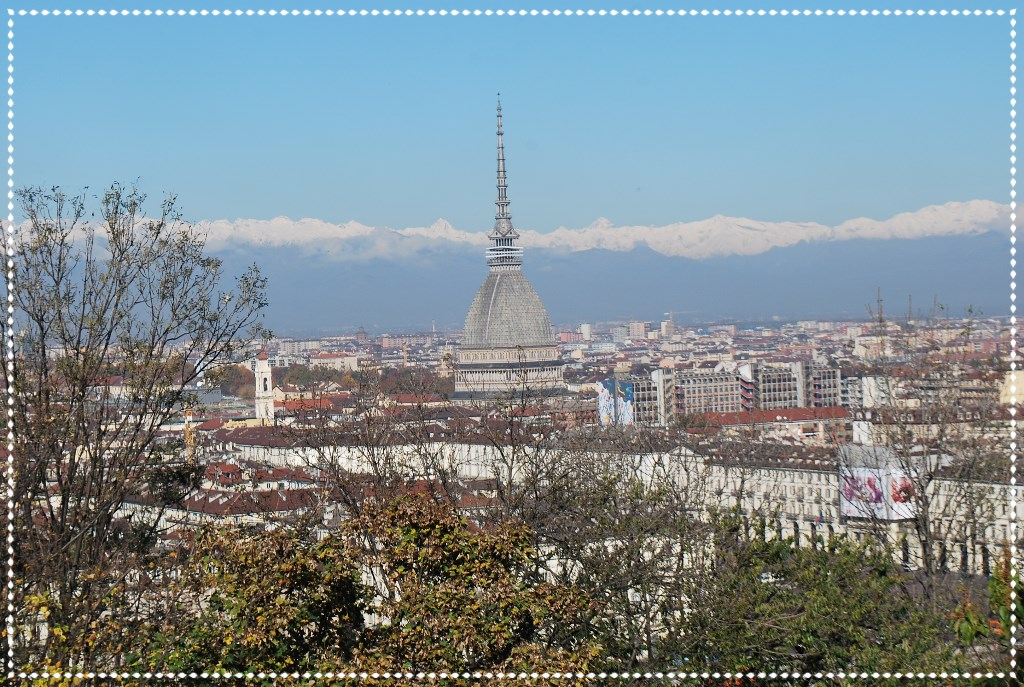 Il Laboratorio di Pedagogia Clinica Applicata e Sperimentale nasce dopo l'ideazione, sperimentazione e validazione del modello clinico-educativo della Group Care. Il Laboratorio è stato costruito grazie a un Finanziamento di Ricerca ottenuto dalla European Foundation for the Study of Diabetes (EFSD) dell'European Association Study of Diabetes (EASD).
La malattia cronica e il sistema di riferimento. La malattia è innanzitutto un'esperienza umana, qualunque sia la sua eziologia, e come per tutte le esperienze si estrinseca con significati legati al contesto e alla storia della persona influenzando la qualità di vita e il benessere soggettivo. Nella malattia cronica il trattamento è di lunga durata e richiede il coinvolgimento della persona. Si tratta di pensare e organizzare percorsi educativi agendo contemporaneamente sul vissuto di malattia oltre che su parametri fisiologici. All'interno di un simile contesto di riferimento nasce il modello clinico educativo della Group Care definito più ampiamente Self-Management Education Model. La trasferibilità del modello di Educazione Terapeutica del Paziente (ETP) è stata verificata mediante il trial clinico multicentrico ROMEO (Ripensare l'organizzazione per Migliorare l'Educazione e gli Outcomes; Diabetes Care 33, 745-747, 2010).
Attività di Ricerca Educativa e Clinica. L'attività di ricerca è rivolta a:
elaborare e realizzare percorsi di Educazione Terapeutica del Paziente /ETP) per persone con Diabete Tipo 2 e Diabete Tipo 1 e malattie croniche;
elaborare metodi e tecniche utili per una ricerca contestualizzata all'interno del paradigma clinico-educativo in ambito sanitario;
studiare in contesti di ricerca interdisciplinare gli effetti di modelli di Educazione Terapeutica del Paziente e self-management education model;
elaborare e realizzare percorsi per la formazione ed educazione dell'adulto;
realizzare servizi di orientamento pedagogico.
Progetti e programmi di ricerca in corso di realizzazione:
2019 - 2022. Grant Awards dell'European Association Study for Diabetes (EFSD-INTENSE Project). Progetto dal titolo: Ambient Intelligence for Long-term diabetes Care (AmILCare)
2016 - 2020. Progetto Pegaso. Epigenetic and psychologic correlates of metabolic control in people with type 2 diabetes followed by a long-term structured self-management education program. Ricerca Sanitaria Finalizzata. RF 2016-02362234
Studio sul Senso di Coerenza, ansia e depressione tra le persone con Diabete tipo 1 e Diabete tipo 2 e presenza di Retinopatia Diabetica (CS/829). Lo si svolge in collaborazione con 9 servizi dedicati allo screening della Retinopatia Diabetica in Italia.
Il Laboratorio collabora con il Corso di Laurea in Infermieristica, Università di Torino ed il Corso di Laurea per Educatori Professionali dell'Università di Torino. Organizza i Corsi di Formazione ECM "Management del Diabete mediante Group Care" dell'Università degli Studi di Torino per l'acquisizione del modello educativo della Group Care.
Prodotti della ricerca
Petroni ML, Barbanti FA, Bonadonna R, Bruno G, Caletti MT, Croci M, D', Eusebio C, Dei Cas A, Invitti C, Merlo F, Molteni A, Pontiroli A, Trento M, Veronelli A, Vigili de Kreutzenberg S, Marchesini G (2019). Dysfunctional eating in type 2 diabetes mellitus: A multicenter Italian study of socio-demographic and clinical associations. https://iris.unito.it/handle/2318/1707702
Marina Trento, Lorena Charrier, Franco Cavallo, Stefania Bertello, Salvatore Oleandri, Maria Carla Donati, Salvatore Rizzo, Gianni Virgili, Giuseppe Picca, Francesco Bandello, Rosangela Lattanzio, Elena Aragona, Roberto Perilli, Stefano Casati, Elena Beltramo, Aurora Mazzeo, Paolo Fornengo, Olga Durando, Stefano Merlo, Massimo Porta (2019). Vision-related quality of life and locus of control in type 1 diabetes: a multicenter observational study. https://iris.unito.it/handle/2318/1706822
Marina Trento (2019). The utopia of research: epistemology of patient education.
https://iris.unito.it/handle/2318/1682531
Porta M, Gamba S, Mulatero G, Capirone G, Cavallo Perin P, Quadri R, Trento M (2019). La dolce Vita. Per un Museo del Diabete. FONDAZIONE DIABETE TORINO - ONLUS.
https://iris.unito.it/handle/2318/1695251
Trento Marina (2018). Evoluzione del concetto di educazione terapeutica dell'assistito in Capitolo 5: Contributi pedagogici per la formazione del personale all'educazione terapeutica.
https://iris.unito.it/handle/2318/1678106
Marina Trento (2018). Esempi di ricerche italiane di verifica dell'impatto dell'Educazione Terapeutica del Paziente (ETP) nel Capitolo 7. Interventi di educazione terapeutica di dimostrata efficacia. https://iris.unito.it/handle/2318/1678110
Trento Marina, Merlo Stefano, Bertello Stefania, Salvatore Oleandri, De Murtas Pietro, Ingaramo Anna Maria, Durando Olga, Sicuro Jacopo, Bondonio Pievincenzo, Cirio Luigi, Porta Massimo (2018). Training health care providers in acts of cure for chronic diseases. https://iris.unito.it/handle/2318/1679664
Sassi, Francesca, Buondonno, Ilaria, Luppi, Chiara, Spertino, Elena, Stratta, Emanuela, Di Stefano, Marco, Ravazzoli, Marco, Isaia, Gianluca, Trento, Marina, Passera, Pietro, Porta, Massimo, Isaia, Giovanni Carlo, D', Amelio, Patrizia (2018). Type 2 diabetes affects bone cells precursors and bone turnover. https://iris.unito.it/handle/2318/1677260
Trento Marina (2018). Evoluzione del concetto di educazione terapeutica dell'assistito in Capitolo 5: Contributi pedagogici per la formazione del personale all'educazione terapeutica. https://iris.unito.it/handle/2318/1678106
Marina Trento (2018). Esempi di ricerche italiane di verifica dell'impatto dell'Educazione Terapeutica del Paziente (ETP) nel Capitolo 7. Interventi di educazione terapeutica di dimostrata efficacia. https://iris.unito.it/handle/2318/1678110
Marina Trento, Stefano merlo, olga durando, massimo porta (2018). Parole e gesti di cura educativa Il modello clinico educativo della Group Care nel diabete e malattie croniche. Laboratorio di Pedagogia Clinica, Dipartimento di Scienze Mediche, Università di Torino. https://iris.unito.it/handle/2318/1666502
Baltatescu, Anatolie, Striglia, Elio, Trento, Marina, Mazzeo, Aurora, Cavallo, Franco, Charrier, Lorena, Porta, Massimo (2018). Detection of perimacular red dots and blots when screening for diabetic retinopathy: Refer or not refer? https://iris.unito.it/handle/2318/1668536
Trivedi, H, Gray, Lj, Seidu, S, Davies, Mj, Charpentier, G, Lindblad, U, Kellner, C, Nolan, J, Pazderska, A, Rutten, G, Trento, M, Khunti, K (2017). Self-knowledge of HbA1c in people with Type 2 Diabetes Mellitus and its association with glycaemic control. https://iris.unito.it/handle/2318/1644902
Trento, M, Durando, O, Merlo, S, Fornengo, P, Bertello, S, Oleandri, S, Picca, P, Donati, Mc, Bandello, F, Lattanzio, R, Aragona, E, Scoccianti, L, Perilli, R, Casati, S, Charrier, L, Cavallo, F, Porta, M (2017). Vision-related Quality of Life and Locus of Control in Type 1 Diabetes. A Multicentre Observational Study. https://iris.unito.it/handle/2318/1650676
Porta, M, Amione, C, Barutta, F, Albano, L, Ciccarelli, M, Fornengo, P, Merlo, S, Ungaro, P, Beguinot, F, Berchialla, P, Cavallo, F, Trento, M (2017). Co-activator-associated arginine methyltransferase 1 (CARM1) is overexpressed in type 2 diabetes. https://iris.unito.it/handle/2318/1650753
Trento M, Merlo S, Durando O, Rapetti S, Cavallo F, Porta M. (2017) Self-management education and psychological support improve self-esteem in people with type 1 diabetes. Acta diabetologica 54(4) 415-416 [DOI PMID]
Trento M, Charrier L, Salassa M, Merlo S, Passera P, Baltatescu A, Cavallo F, Porta M. (2017) Cognitive function may be a predictor of retinopathy progression in patients with type 2 diabetes. European journal of ophthalmology 27(3) 278-280 [DOI PMID]
Indelicato L, Dauriz M, Santi L, Bonora F, Negri C, Cacciatori V, Targher G, Trento M, Bonora E. (2017) Psychological distress, self-efficacy and glycemic control in type 2 diabetes. Nutrition, metabolism, and cardiovascular diseases : NMCD [DOI PMID]
Muller N, Khunti K, Kuss O, Lindblad U, Nolan JJ, Rutten GE, Trento M, Porta M, Roth J, Charpentier G, Jorgens V, Muller UA. (2017) Is there evidence of potential overtreatment of glycaemia in elderly people with type 2 diabetes? Data from the GUIDANCE study. Acta diabetologica 54(2) 209-214 [DOI PMID]
Marina Trento (2016). Celebrating 20 years of Group Care. 1996-2016. Laboratorio di Pedagogia Clinica, Dipartimento di Scienze Mediche, Università di Torino. https://iris.unito.it/handle/2318/1667465
Sonia, Lavecchia, Olga, Durando, Stefano, Merlo, Trento, Marina (2016).La prospettiva psicologica nella formazione degli operatori. https://iris.unito.it/handle/2318/1596933
Trento M, Durando O, Lavecchia S, Charrier L, Cavallo F, Costa MA, Hernandez C, Simo R, Porta M. (2017) Vision related quality of life in patients with type 2 diabetes in the EUROCONDOR trial. Endocrine 57(1) 83-88 [DOI PMID]
Trento M, Charrier L, Salassa M, Merlo S, Passera P, Cavallo F, Porta M. (2015) Depression, anxiety and cognitive function in patients with type 2 diabetes: an 8-year prospective observational study. Acta diabetologica 52(6) 1157-66 [DOI PMID]
Lasagni A, Giordano P, Lacilla M, Raviolo A, Trento M, Camussi E, Grassi G, Charrier L, Cavallo F, Albera R, Porta M, Zanone MM. (2016) Cochlear, auditory brainstem responses in Type 1 diabetes: relationship with metabolic variables and diabetic complications. Diabetic medicine : a journal of the British Diabetic Association 33(9) 1260-7 [DOI PMID]
Olga, Durando, Stefano, Merlo, Marina, Trento (2015) Gesti e azioni di cura educativa. La progettazione educativa nell?ambito delle malattie croniche. https://iris.unito.it/handle/2318/1544485
Trento Marina, Borio Lorenzo, Merlo Stefano (2015). La malattia cronica e la Qualità di vita. https://iris.unito.it/handle/2318/158471
Porta M, Schellino F, Montanaro M, Baltatescu A, Borio L, Lopatina T, Trento M, Dalmasso P, Cavallo F. (2014) Prevalence of retinopathy in patients with type 1 diabetes diagnosed before and after puberty. Acta diabetologica 51(6) 1049-54 [DOI PMID]
Trento M (2014). Narrazione e cura. E se ti raccontassi. Storie di diabete. https://iris.unito.it/handle/2318/149293
Sicuro J, Charrier L, Berchialla P, Cavallo F, Merlo S, Mazzeo A, Porta M, Trento M. (2014) Self-management education by group care reduces cardiovascular risk in patients with type 2 diabetes: analysis of the ROMEO clinical trial. Diabetes care 37(9) e192-3 [DOI PMID]
Olga Durando, Stefano Merlo, Martina Trevisan, Anna Trinetta, Marina Trento (2014) La ricerca cooperativa tra professionisti in ambito clinico-educativo. https://iris.unito.it/handle/2318/151119
Porta M, Curletto G, Cipullo D, Rigault de la Longrais R, Trento M, Passera P, Taulaigo AV, Di Miceli S, Cenci A, Dalmasso P, Cavallo F. (2014) Estimating the delay between onset and diagnosis of type 2 diabetes from the time course of retinopathy prevalence. Diabetes care 37(6) 1668-74 [DOI PMID]
Zanone MM, Raviolo A, Coppo E, Trento M, Trevisan M, Cavallo F, Favaro E, Passera P, Porta M, Camussi G. (2014) Association of autoimmunity to autonomic nervous structures with nerve function in patients with type 1 diabetes: a 16-year prospective study. Diabetes care 37(4) 1108-15 [DOI PMID]
Trento M, Trevisan M, Raballo M, Passera P, Charrier L, Cavallo F, Porta M. (2014) Depression, anxiety, cognitive impairment and their association with clinical and demographic variables in people with type 2 diabetes: a 4-year prospective study. Journal of endocrinological investigation 37(1) 79-85 [DOI PMID]
Centis E, Trento M, Dei Cas A, Pontiroli AE, De Feo P, Bruno A, Sasdelli AS, Arturi F, Strollo F, Vigili De' Kreutzenberg S, Invitti C, Di Bonito P, Di Mauro M, Pugliese G, Molteni A, Marchesini G. (2014) Stage of change and motivation to healthy diet and habitual physical activity in type 2 diabetes. Acta diabetologica 51(4) 559-66 [DOI PMID]
Marina Trento (2014).Educazione e storie di vita: per una teoria della formazione. https://iris.unito.it/handle/2318/151102
Trento M, Trevisan M, Coppo E, Raviolo A, Zanone MM, Cavallo F, Porta M. (2014) Diagnosis of type 1 diabetes within the first five years of life influences quality of life and risk of severe hypoglycemia in adulthood. Acta diabetologica 51(3) 509-11 [DOI PMID]
Trento M, Passera P, Cavallo F, Porta M. (2013) Comment on: Beverly et al. Do older adults aged 60-75 years benefit from diabetes behavioral interventions? Diabetes Care 2013;36:1501-1506. Diabetes care 36(8) e125 [DOI PMID]
Porta M, Maurino M, Severini S, Lamarmora E, Trento M, Sitia E, Coppo E, Raviolo A, Carbonari S, Montanaro M, Palanza L, Dalmasso P, Cavallo F. (2013) Clinical characteristics influence screening intervals for diabetic retinopathy. Diabetologia 56(10) 2147-52 [DOI PMID]
Stone MA, Charpentier G, Doggen K, Kuss O, Lindblad U, Kellner C, Nolan J, Pazderska A, Rutten G, Trento M, Khunti K. (2013) Quality of care of people with type 2 diabetes in eight European countries: findings from the Guideline Adherence to Enhance Care (GUIDANCE) study. Diabetes care 36(9) 2628-38 [DOI PMID]
Trento M, Passera P, Trevisan M, Schellino F, Sitia E, Albani S, Montanaro M, Bandello F, Scoccianti L, Charrier L, Cavallo F, Porta M. (2013) Quality of life, impaired vision and social role in people with diabetes: a multicenter observational study. Acta diabetologica 50(6) 873-7 [DOI PMID]
Trento M, Panero F, Porta M, Gruden G, Barutta F, Cerutti F, Gambino R, Perotto M, Cavallo Perin P, Bruno G. (2013) Diabetes-specific variables associated with quality of life changes in young diabetic people: the type 1 diabetes Registry of Turin (Italy). Nutrition, metabolism, and cardiovascular diseases : NMCD 23(10) 1031-6 [DOI PMID]
Sicuro J, Bondonio P, Charrier L, Berchialla P, Cavallo F, Porta M, Trento M. (2013) Cost analysis of group versus usual care in patients with type 2 diabetes in the ROMEO clinical trial. Nutrition, metabolism, and cardiovascular diseases : NMCD 23(2) e13-4 [DOI PMID]
Trento M, Porta M. (2012) Structured and persistently reinforced patient education can work. BMJ (Clinical research ed.) 345 e5100 [PMID]
Raballo M, Trevisan M, Trinetta AF, Charrier L, Cavallo F, Porta M, Trento M. (2012) A study of patients' perceptions of diabetes care delivery and diabetes: propositional analysis in people with type 1 and 2 diabetes managed by group or usual care. Diabetes care 35(2) 242-7 [DOI PMID]
Tagliabue M, Gottero C, Zuffranieri M, Negro M, Carletto S, Picci RL, Tomelini M, Bertaina S, Pucci E, Trento M, Ostacoli L. (2011) Sexual function in women with type 1 diabetes matched with a control group: depressive and psychosocial aspects. The journal of sexual medicine 8(6) 1694-700 [DOI PMID]
Trento M, Raballo M, Trevisan M, Sicuro J, Passera P, Cirio L, Charrier L, Cavallo F, Porta M. (2012) A cross-sectional survey of depression, anxiety, and cognitive function in patients with type 2 diabetes. Acta diabetologica 49(3) 199-203 [DOI PMID]
Porta M, Trento M. (2010) Time of exposure and type of diabetes may determine treatment outcome of group clinics. Annals of internal medicine 153(7) 483; author reply 483 [DOI PMID]
Trento M, Trinetta A, Kucich C, Grassi G, Passera P, Gennari S, Paganin V, Tedesco S, Charrier L, Cavallo F, Porta M. (2011) Carbohydrate counting improves coping ability and metabolic control in patients with Type 1 diabetes managed by Group Care. Journal of endocrinological investigation 34(2) 101-5 [DOI PMID]
Trento M, Kucich C, Tibaldi P, Gennari S, Tedesco S, Balbo M, Arvat E, Cavallo F, Ghigo E, Porta M. (2010) A study of central serotoninergic activity in healthy subjects and patients with Type 2 diabetes treated by traditional one-to-one care or Group Care. Journal of endocrinological investigation 33(9) 624-8 [DOI PMID]
Trento M, Gamba S, Gentile L, Grassi G, Miselli V, Morone G, Passera P, Tonutti L, Tomalino M, Bondonio P, Cavallo F, Porta M. (2010) Rethink Organization to iMprove Education and Outcomes (ROMEO): a multicenter randomized trial of lifestyle intervention by group care to manage type 2 diabetes. Diabetes care 33(4) 745-7 [DOI PMID]
Trento M, Borgo E, Kucich C, Passera P, Trinetta A, Charrier L, Cavallo F, Porta M. (2009) Quality of life, coping ability, and metabolic control in patients with type 1 diabetes managed by group care and a carbohydrate counting program. Diabetes care 32(11) e134 [DOI PMID]
Trento M, Basile M, Borgo E, Grassi G, Scuntero P, Trinetta A, Cavallo F, Porta M. (2008) A randomised controlled clinical trial of nurse-, dietitian- and pedagogist-led Group Care for the management of Type 2 diabetes. Journal of endocrinological investigation 31(11) 1038-42 [DOI PMID]
Trento M, Broglio F, Riganti F, Basile M, Borgo E, Kucich C, Passera P, Tibaldi P, Tomelini M, Cavallo F, Ghigo E, Porta M. (2008) Sleep abnormalities in type 2 diabetes may be associated with glycemic control. Acta diabetologica 45(4) 225-9 [DOI PMID]
Trento M, Tomelini M, Basile M, Borgo E, Passera P, Miselli V, Tomalino M, Cavallo F, Porta M. (2008) The locus of control in patients with Type 1 and Type 2 diabetes managed by individual and group care. Diabetic medicine : a journal of the British Diabetic Association 25(1) 86-90 [DOI PMID]
Trento M, Tomelini M, Lattanzio R, Brancato R, Coggiola A, Benecchi R, Scoccianti L, Insacco C, Bandello F, Montanaro M, Cavallo F, Porta M. (2006) Perception of, and anxiety levels induced by, laser treatment in patients with sight-threatening diabetic retinopathy. A multicentre study. Diabetic medicine : a journal of the British Diabetic Association 23(10) 1106-9 [DOI PMID]
Trento M, Passera P, Miselli V, Bajardi M, Borgo E, Tomelini M, Tomalino M, Cavallo F, Porta M. (2006) Evaluation of the locus of control in patients with type 2 diabetes after long-term management by group care. Diabetes & metabolism 32(1) 77-81 [PMID]
Trento M, Passera P, Borgo E, Tomalino M, Bajardi M, Brescianini A, Tomelini M, Giuliano S, Cavallo F, Miselli V, Bondonio P, Porta M. (2005) A 3-year prospective randomized controlled clinical trial of group care in type 1 diabetes. Nutrition, metabolism, and cardiovascular diseases : NMCD 15(4) 293-301 [DOI PMID]
Porta M, Trento M. (2004) Are doctors fit to manage type 2 diabetes? Nutrition, metabolism, and cardiovascular diseases : NMCD 14(6) 328-31 [PMID
Porta M, Dalmasso P, Grassi G, Marena S, Maurino M, Passera P, Trento M. (2004) Pre-pubertal onset of type 1 diabetes and appearance of retinopathy. Diabetes & metabolism 30(3) 229-33 [PMID]
Trento M, Passera P, Borgo E, Tomalino M, Bajardi M, Cavallo F, Porta M. (2004) A 5-year randomized controlled study of learning, problem solving ability, and quality of life modifications in people with type 2 diabetes managed by group care. Diabetes care 27(3) 670-5 [PMID]
Trento M. (2003) Report on an EFSD/MSD Travel Fellowship for Young Scientists. Diabetologia 46(1) R6-7 [PMID]
Trento M, Bajardi M, Borgo E, Passera P, Maurino M, Gibbins R, Owens DR, Cavallo F, Porta M. (2002) Perceptions of diabetic retinopathy and screening procedures among diabetic people. Diabetic medicine : a journal of the British Diabetic Association 19(10) 810-3 [PMID]
Trento M, Passera P, Bajardi M, Tomalino M, Grassi G, Borgo E, Donnola C, Cavallo F, Bondonio P, Porta M. (2002) Lifestyle intervention by group care prevents deterioration of Type II diabetes: a 4-year randomized controlled clinical trial. Diabetologia 45(9) 1231-9 [DOI PMID]
Trento M, Passera P, Tomalino M, Bajardi M, Pomero F, Allione A, Vaccari P, Molinatti GM, Porta M. (2001) Group visits improve metabolic control in type 2 diabetes: a 2-year follow-up. Diabetes care 24(6) 995-1000 [PMID]
Pecchio O, Maule S, Migliardi M, Trento M, Veglio M. (2000) Effects of exposure at an altitude of 3,000 m on performance of glucose meters. Diabetes care 23(1) 129-31 [PMID]
Porta M, Rizzitiello A, Tomalino M, Trento M, Passera P, Minonne A, Pomero F, Gamba S, Castellazzi R, Montanaro M, Sivieri R, Orsi R, Bondonio P, Molinatti GM. (1999) Comparison of the cost-effectiveness of three approaches to screening for and treating sight-threatening diabetic retinopathy. Diabetes & metabolism 25(1) 44-53 [PMID]
Veglio M, Sivieri R, Trento M, Porta M. (1996) Finger-pricking devices: are they less painful than lancets? Diabetic medicine : a journal of the British Diabetic Association 13(6) 598 [DOI PMID]
Allegati
Allegato (0.9 MB)